Why do you need a standing desk?
Switch between standing and sitting while working can help avoid back and neck pain
caused by prolonged sitting, and improve health, comfort, and productivity.
Stand at the perfect height

Upper arms and forearms can always be kept in a ergonomic 90 degree position.

Sitting at the perfect height

Upper and lower legs can always be kept in a ergonomic 90 degree position.
1/Extreme stability: The desk will not wobble even during the most intense game play.

2/Outstanding performance: 58-123cm height adjustable, 160kg lifting capacity, 40mm/s lifting speed, digital keypad with memory function.

3/Safety in use: Rounded corners of the desktop, anti-collision protection, automatic bounce back after impact.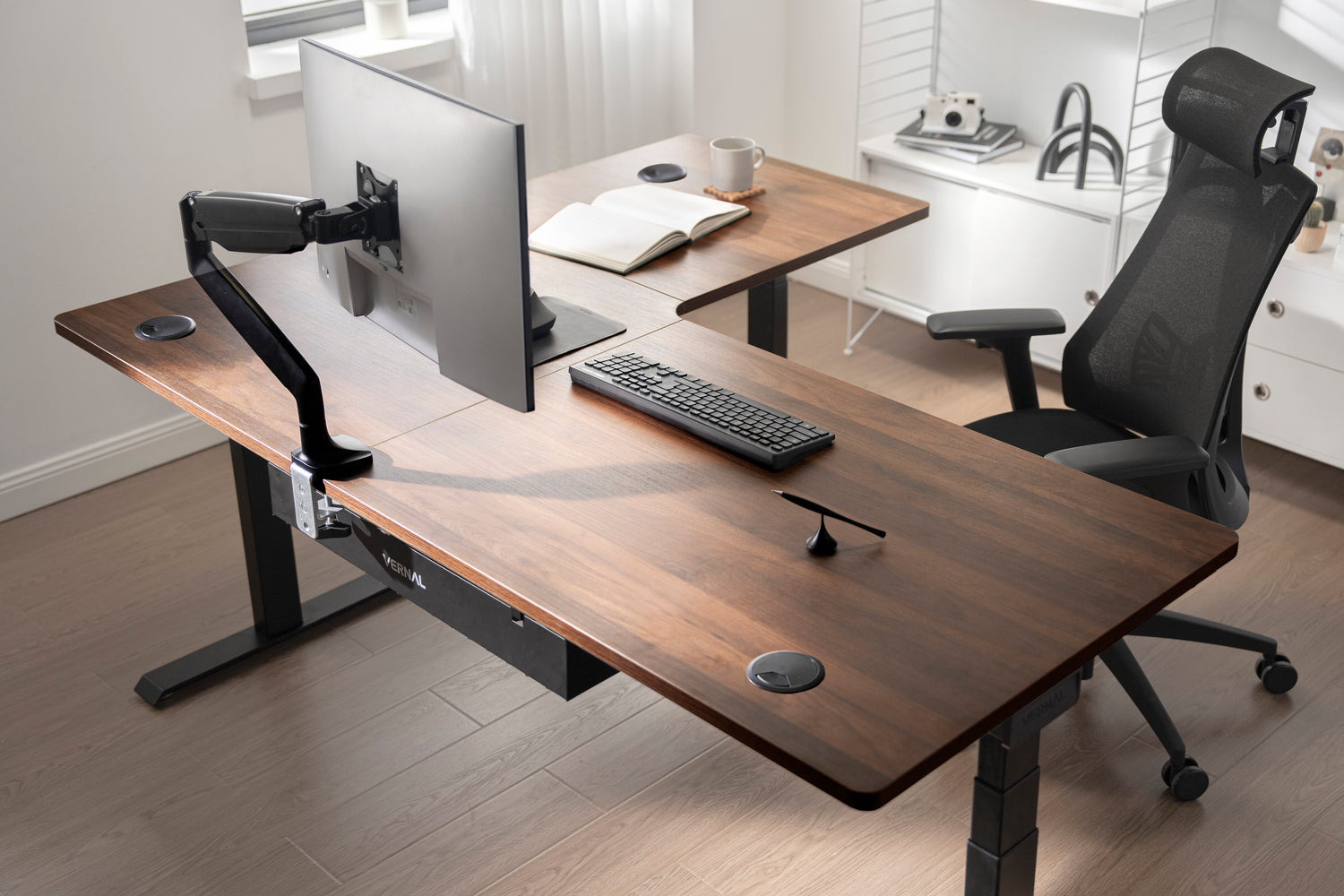 4/Quick assembly: Assemble In 6 Minutes, 3-step installation, easy to do it alone.

5/Products worth buying: High quality, high performance equipment, top value for money, practical accessories.

6/Sustainable and environmentally friendly: FSC-certified desktop, energy-saving motor. The packaging is made entirely of environmentally friendly materials (no foam).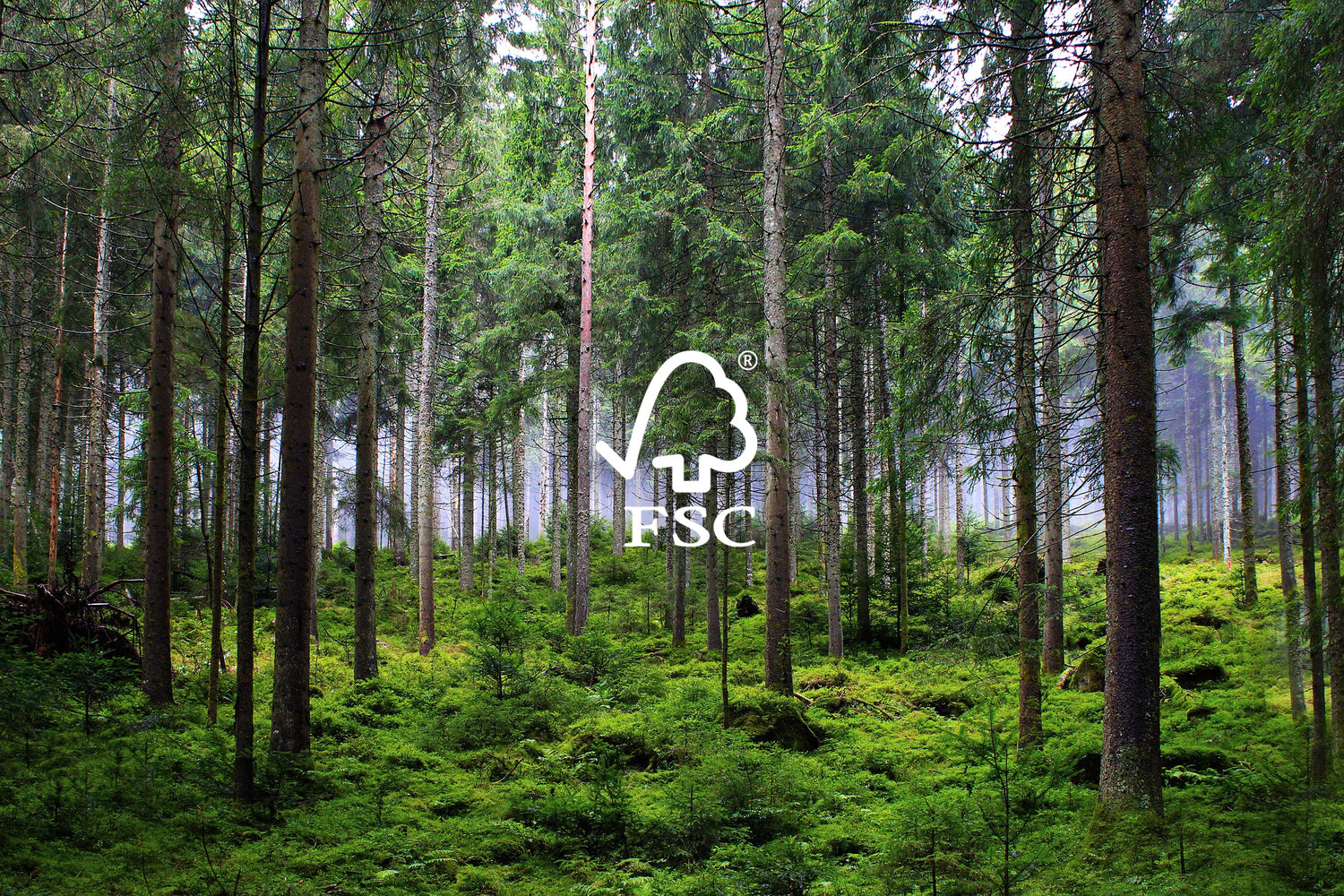 Corporate Clients, Associations and Public Institutions Trust Vernal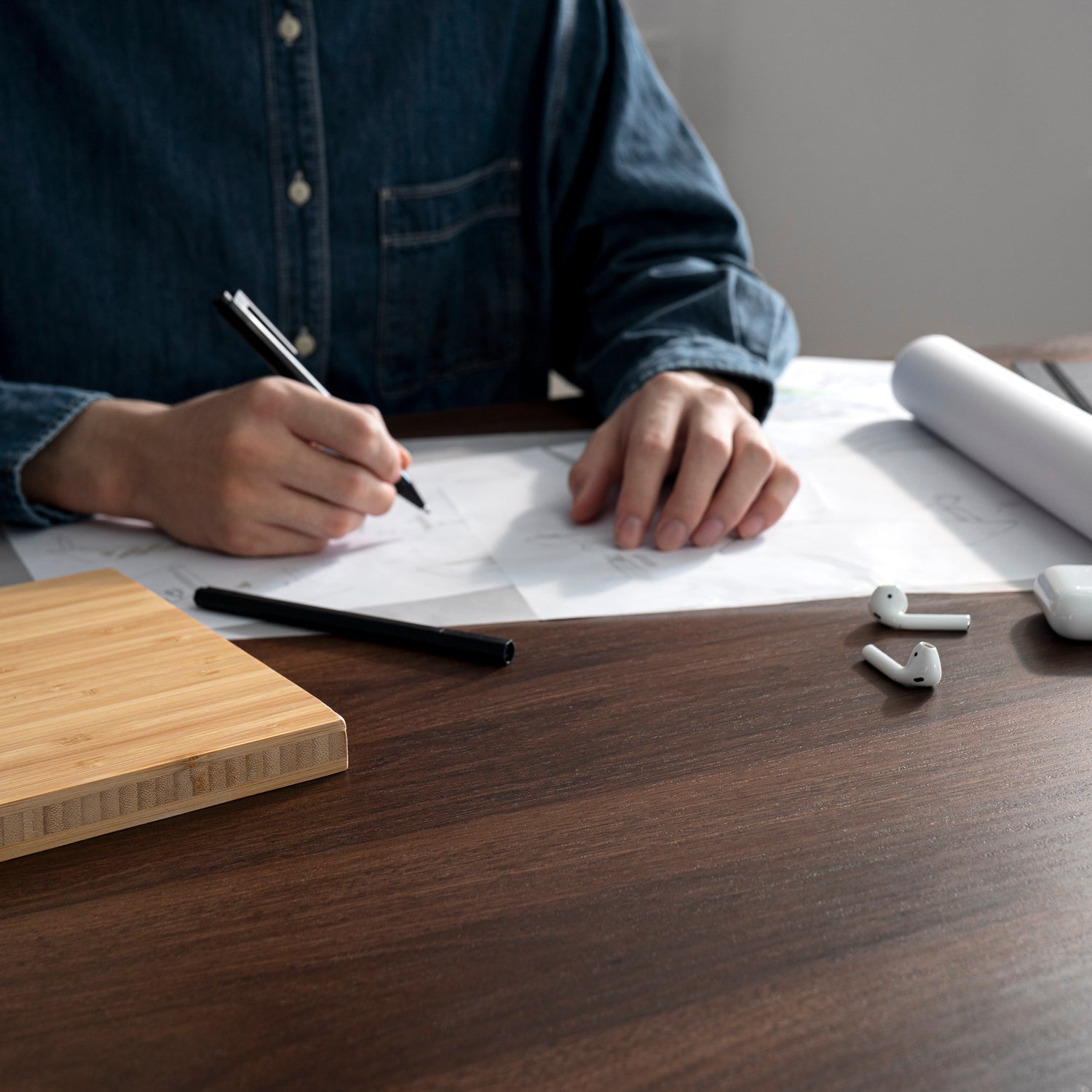 Vernal has a professional home design team that has been in the home furnishings industry for more than 10 years and has therefore always been close to the paranoid pursuit of quality control. We also strive to ensure that every user recognises the quality of our products.
From design, research and development, materials, testing to manufacturing, we follow the highest standards in every step to create the most stable and robust desks.
The ergonomic chair is also a product we have put a lot of emphasis on. With its advanced ergonomic design, it can also provide all-round protection for the neck, back, waist and hands.
About Us