Vernal Executive Standing Desks
Step into an executive realm of work with Vernal's Executive Standing Desk now.

With its Setup-In-One System, superior performance, and patented design for quick assembly, vernal meets everyone's need to create your dream WFH desk setup.
Premium Privacy, Promoting Mobility
Step into an executive realm of work with Vernal's Executive Standing Desk Shell. The three-sided privacy panels create a secluded and high-end workspace. At the same time, the standing desk design encourages movement, allowing you to switch between sitting and standing positions effortlessly, boosting your productivity.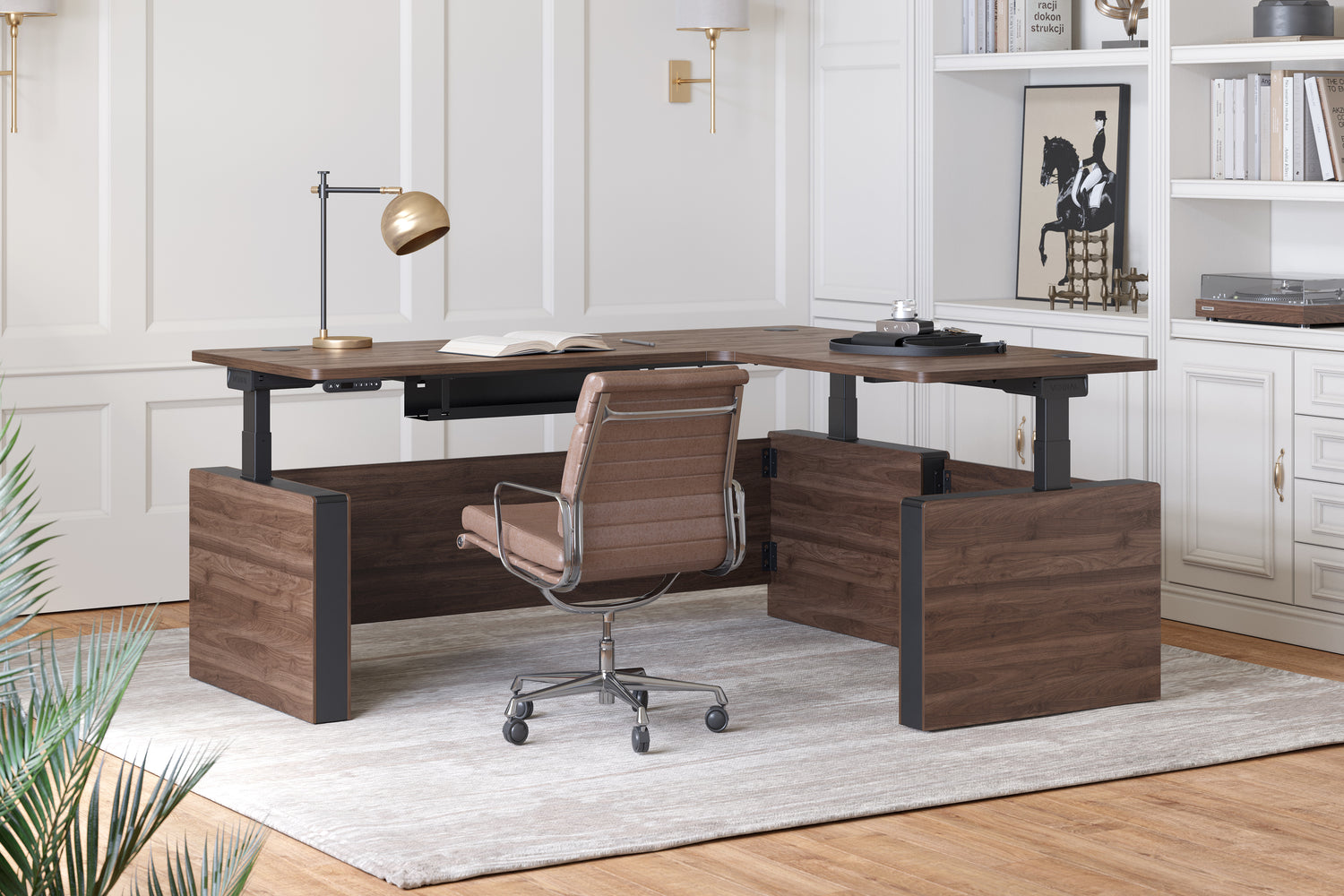 Enhanced Privacy & Storage

Embrace the peace of mind that comes with enhanced privacy. The Executive Standing Desk Shell provides a discreet working environment, free from distractions.

Stability Beyond Compare

The Executive Standing Desk Shell offers stability akin to a traditional four-legged desk, maintaining steadfast support even at its highest elevation.
Ultra Stable x Quick Install
Find Your Perfect Sit and Stand Height ⬎

70cm Depth ⬎

Up and Down Smoothly ⬎

Assemble in 6 Minutes ⬎

Hold up to 160kg
Typically, the optimal desk height is your height x 0.4 when seated and your height x 0.62 when standing.

Vernal desk fits people 155-205cm tall. Meeting the needs of people of different heights, everyone can find their ergonomic sit-stand desk heights with Vernal.
According to ergonomic guidelines, a minimum distance of around 50cm is recommended for a comfortable viewing position. In addition, a sufficient space of 15-20cm for your monitor ensures a comfortable working position.

The Vernal standing desk offers a depth of 70cm, giving you ample space to place your monitor, keyboard, and other essentials.
4 Height presets
40mm/s lifting speed
<50db silent engines
Frame-Desktop Integration : Reduce the steps of assembly
Patented Structure Design : Slide to assembly
Pre-assembled Nuts for Accessories : No additional tools required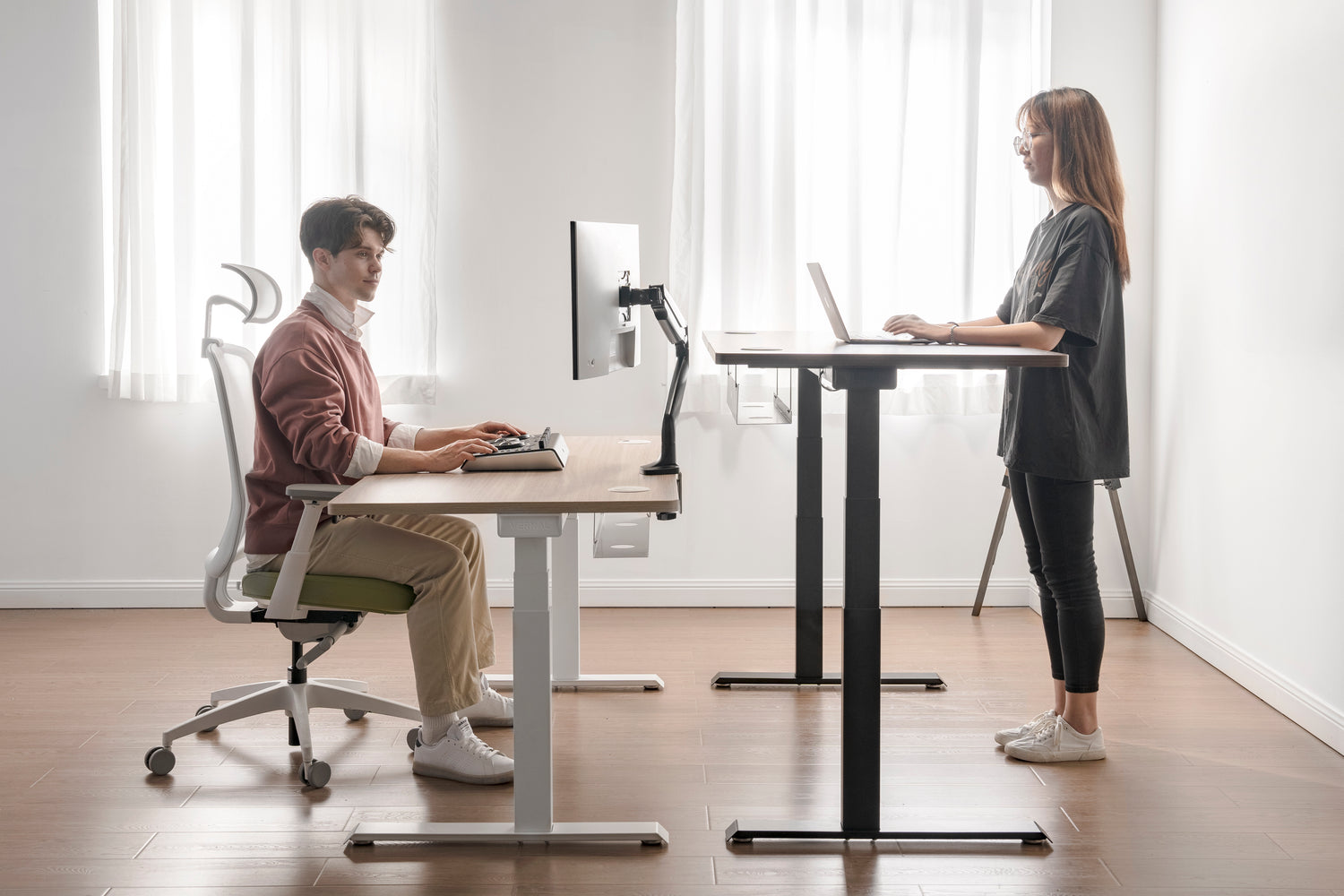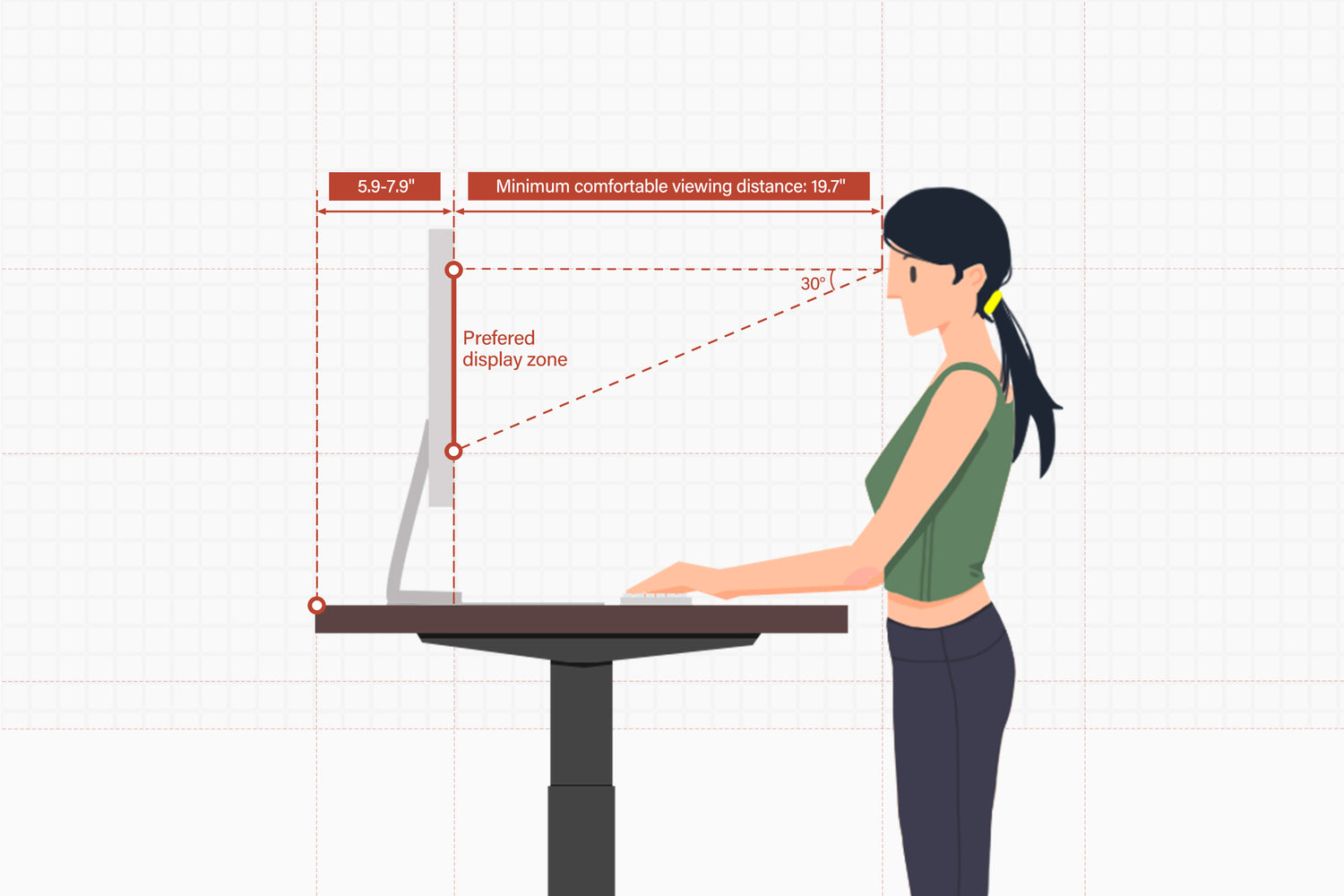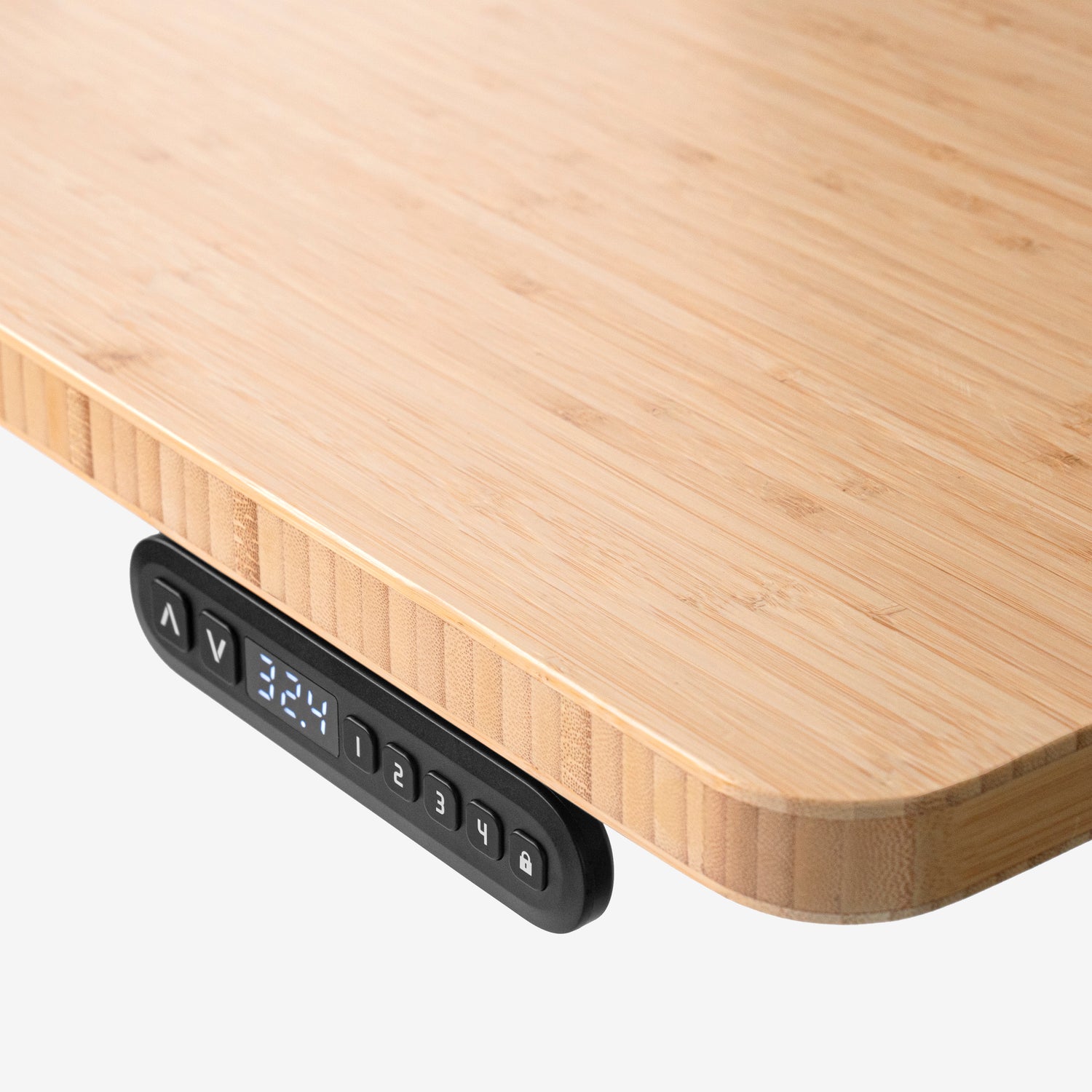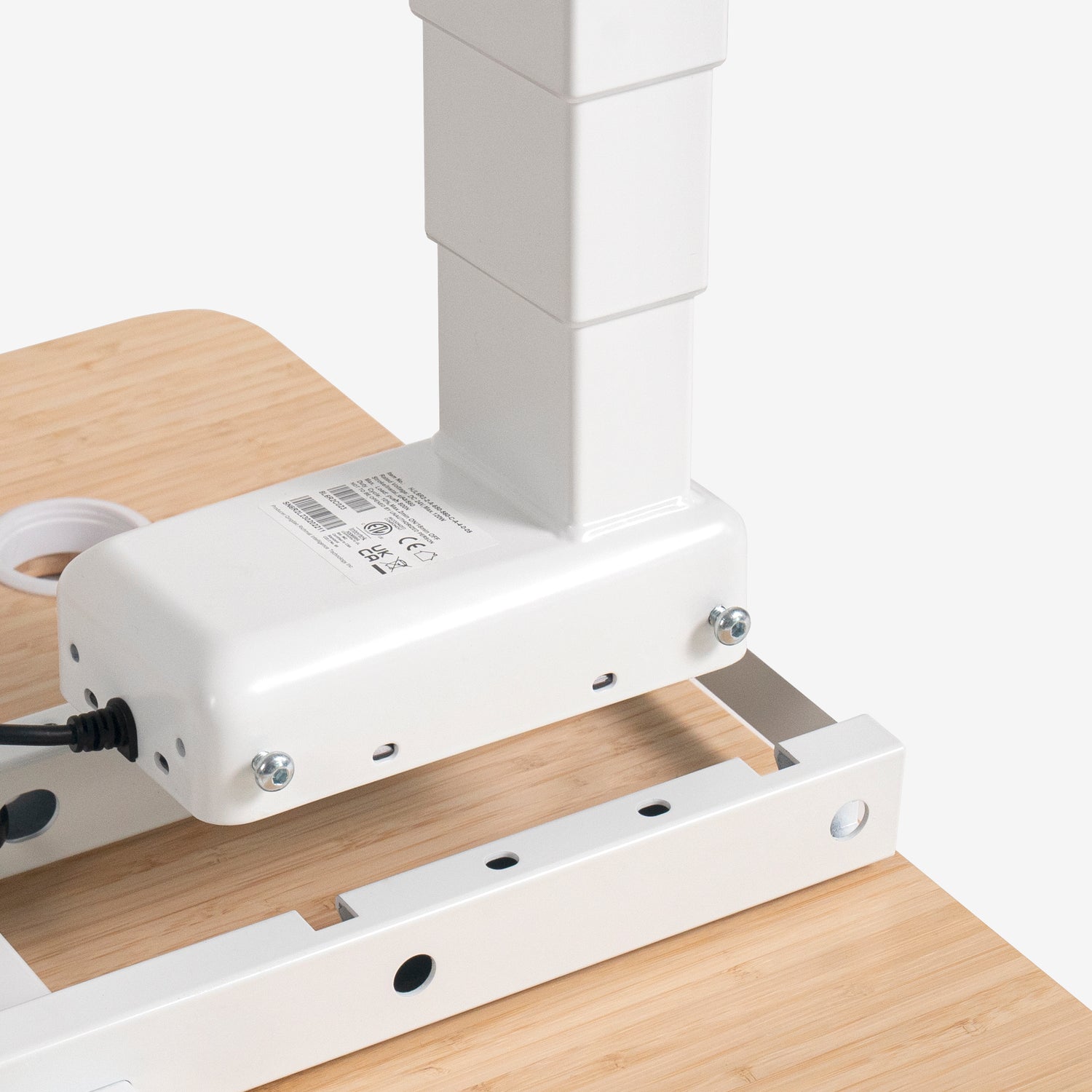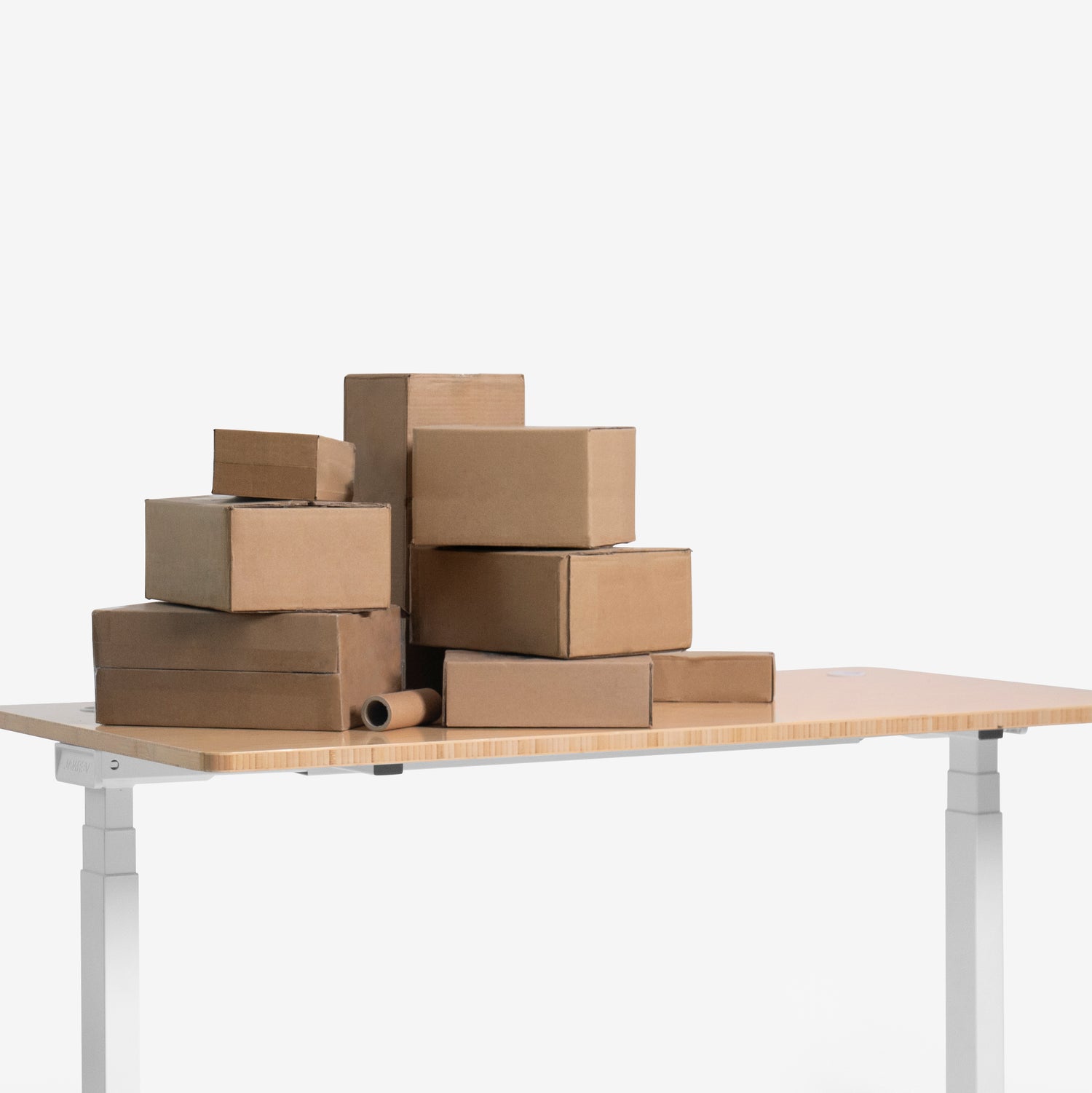 Functional Design in Details
Two Cable Trays

With the wire management tray on the crossbar and an under-desk extra cable tray, you can easily organize all cables and set up your cable-free desk.

New C Type Frames

The traditional C-leg design reduces the stability of the standing desk, while the T-leg frame affects the leg space when the desk height is low. Vernal was designed through extensive testing so that the frame is fixed in the perfect position to both increase leg space and not affect stability.
Sturdy Qualify for Long-term Using
30000+ Lift Tests, 15 Years Warranty

High-grade Steel, Sturdy and Durable

15 Years Warranty
With over 30,000 lift tests, our standing desks are built to withstand rigorous daily use. If used five times a day, they can last for a minimum of 16 years—outperforming the industry average lifespan by 7-10 years.
In fact, we conducted an astounding 200,000+ tests on our desks, and the motors continue to operate smoothly and reliably.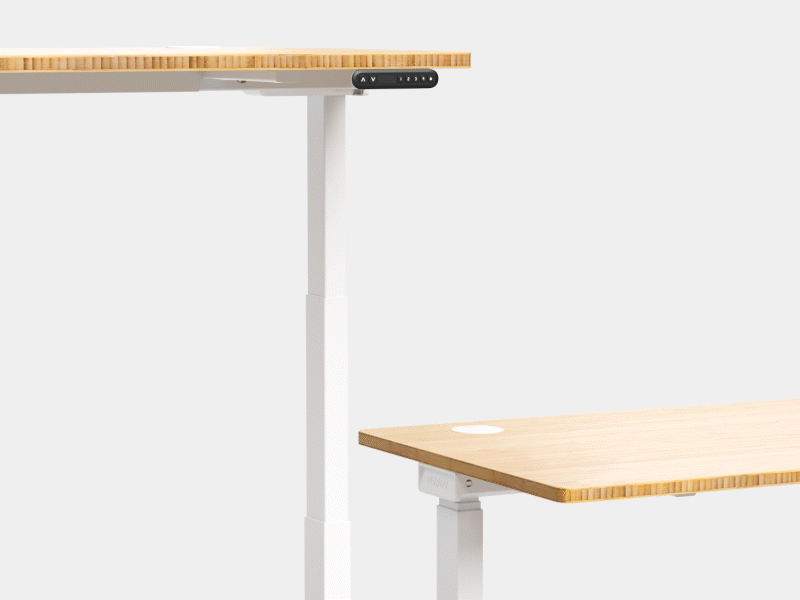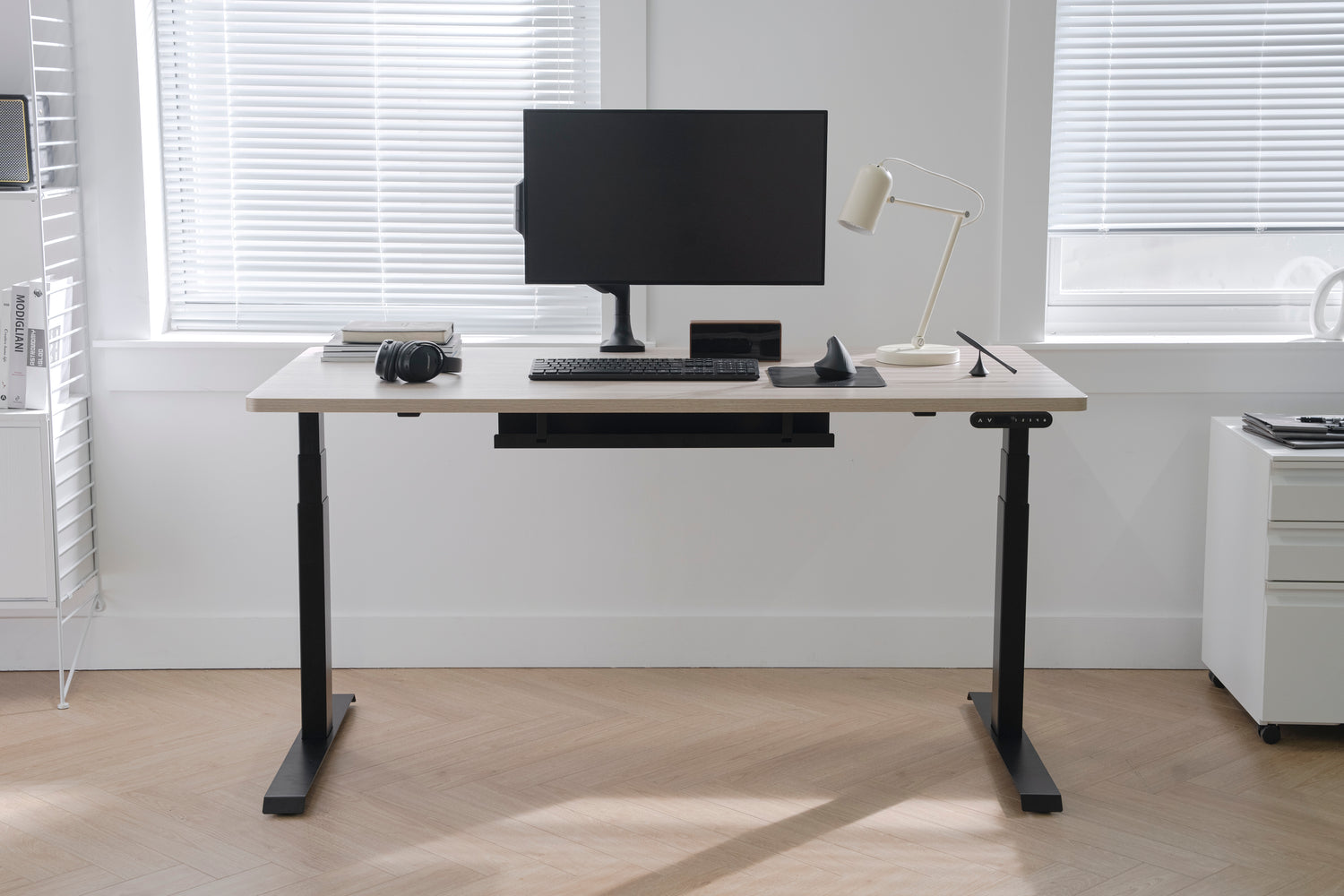 The rounded corners of the desktop can avoid collision damage. The 2.5cm thick desktop provides strong support and can prevent sinking even under heavy load.

If the desk encounters a rigid obstacle, it stops, moves back a small distance in the opposite direction and then stops.
Sustainable

Environmentally Friendly

Energy Saving
All desktops are FSC certified. The chipboards are made from recycled wood waste, so no tree is wasted.
The packaging is made of environmentally friendly pearl cotton, which contains no foam and can be recycled
The frame is equipped with a practical, energy-saving and efficient motor. The keypad automatically switches off its control element after a few seconds when not in use to save electricity.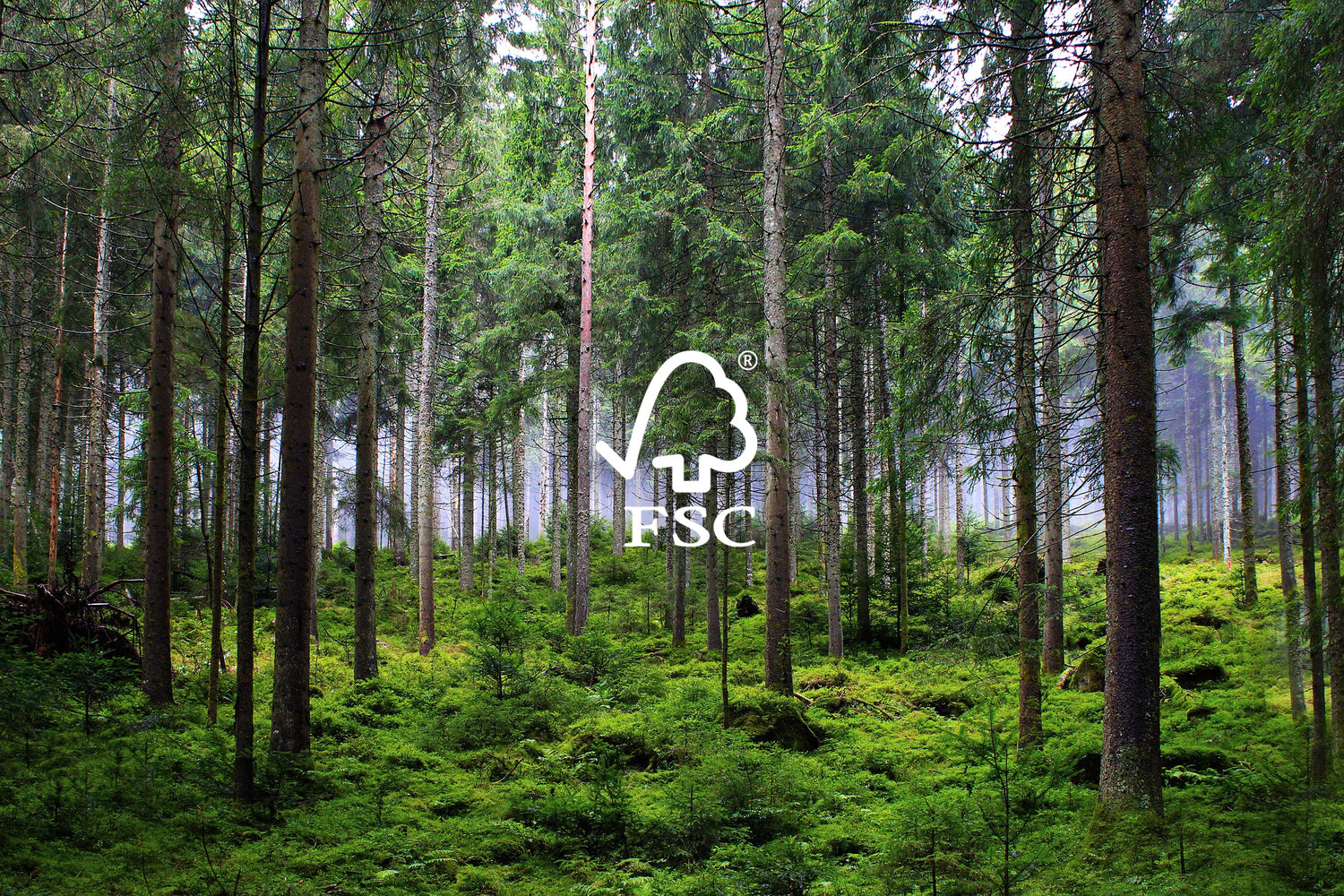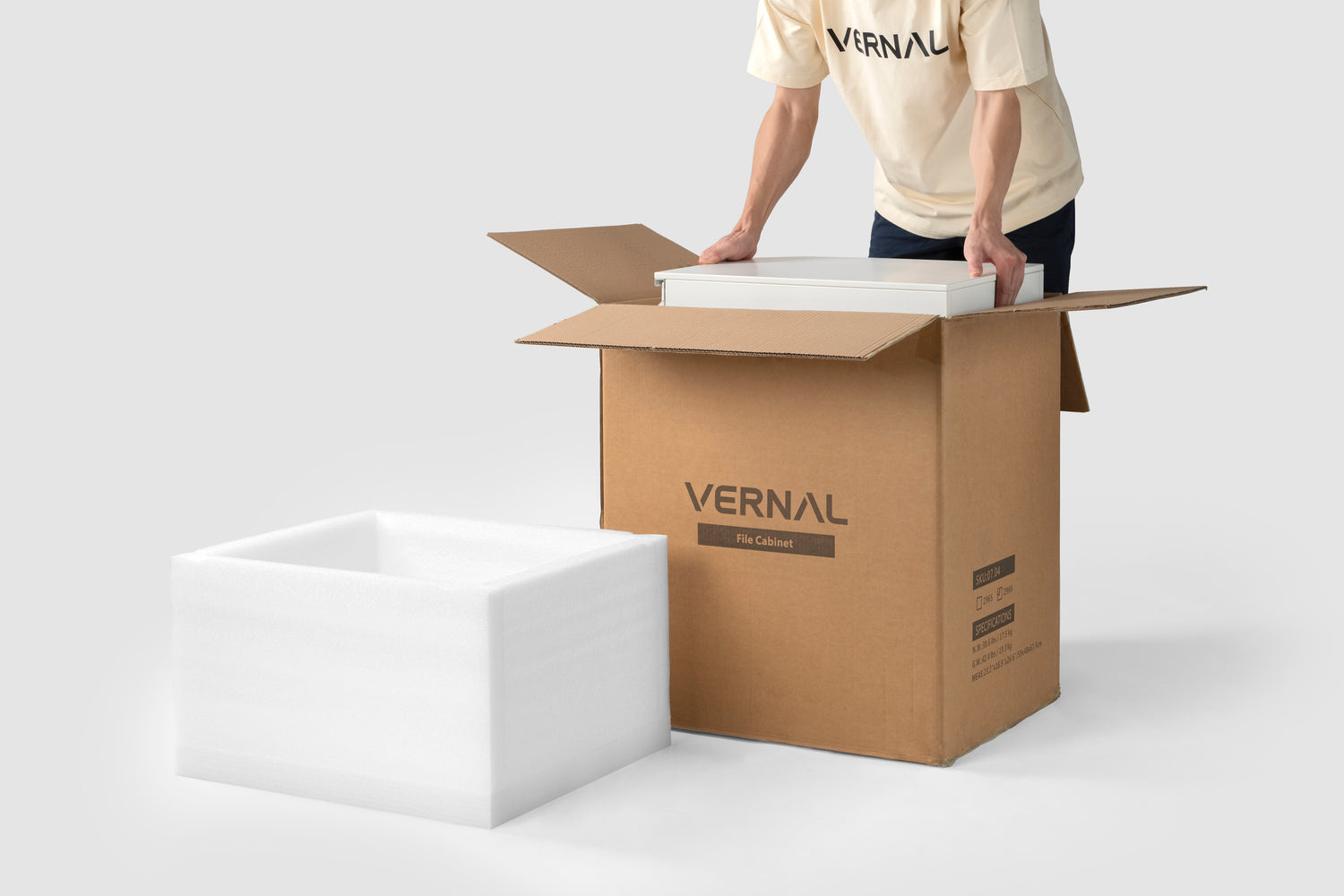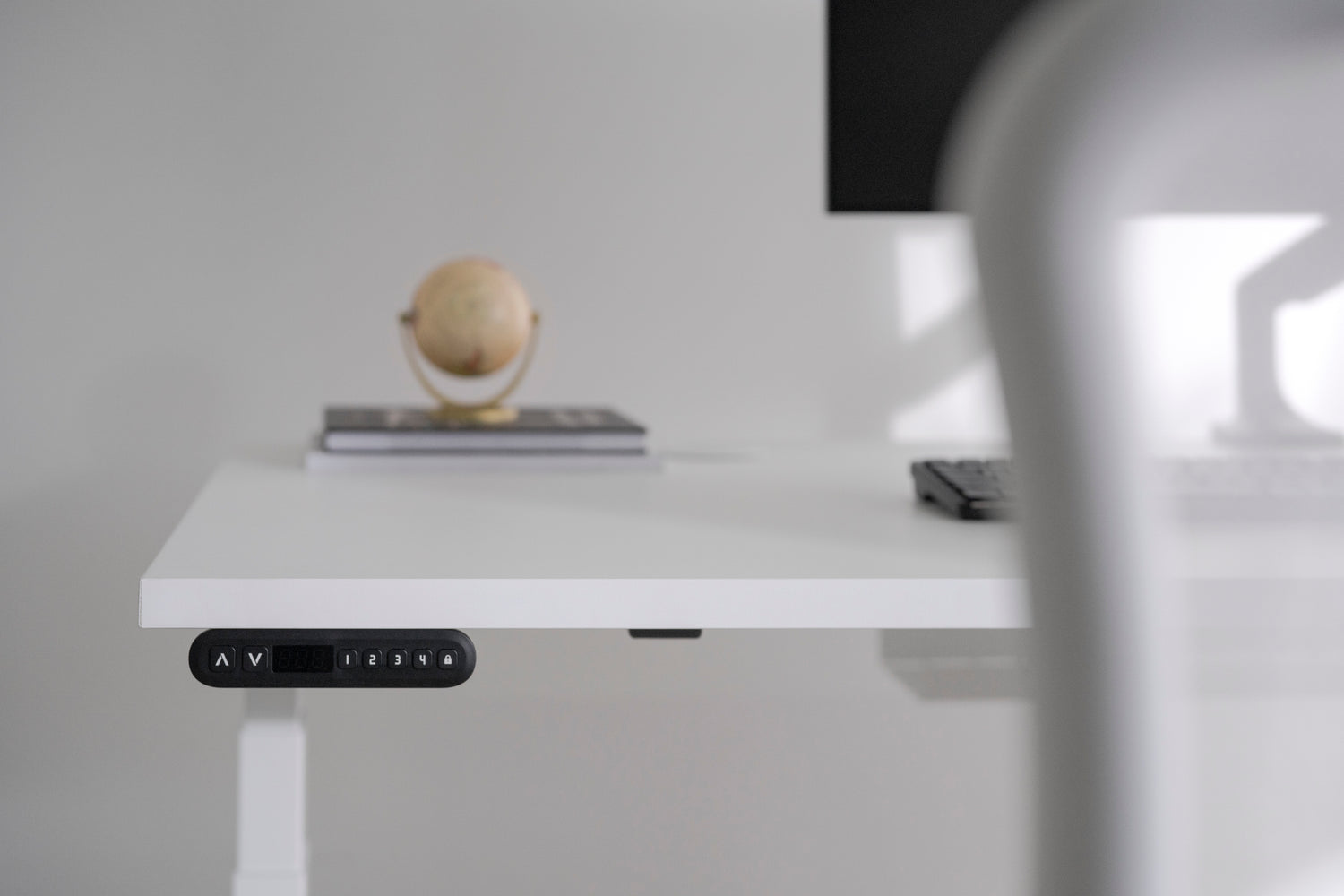 Corporate clients, associations and public institutions rely on Vernal